A few weeks ago, in between snow storms, we had a 50 degree day. Yahoo! Spring Time!!! So of course I went digging through my bead stash to see what springy colors I had in there. Wow, I gotta say that the pickings were slim. I think it's time to hit a bead show or two. I did, however, manage to come up with a bracelet and a pair of earrings. Anyhow, here are the pics: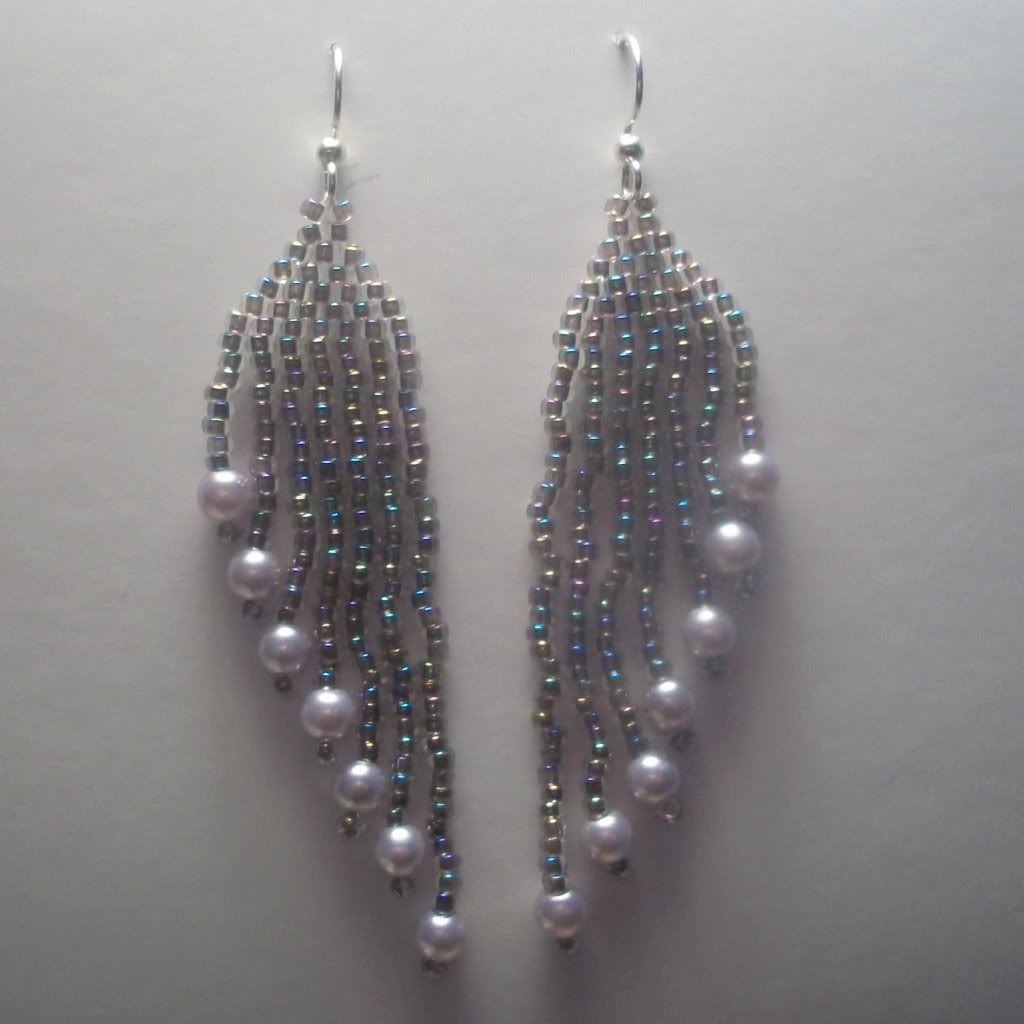 First is a blue crystal and light green cat's eye bracelet. The crystals are Swarovski and I also used translucent peacock lined seed beads. This is made from Deborah Roberti's Skinny Bracelet II pattern, which is free on her site AroundTheBeadingTable. It was a very quick and easy pattern to work up.
Next are some brick stitch earrings. I was playing around with fringe ideas and this is what I came up with. I don't know the exact name of the shade of glass pearls, but they are neither white nor pink, kind of a lavender color, I guess. The seed beads are "Inside Color Peacock" Dyna-mites. They are absolutely gorgeous in person.
So that's it for my recent beadwork. Now I am off to check out the Pantone Colors for Spring 2011, then going through my bead stash once again and maybe doing a little on-line shopping to see what I can come up with next. I hope you stay tuned to see what that may be.
TTYL and make it a good day,
Debbie